Why PAC Personal Training?
PAC's Certified Personal Trainers will set up a customized program that can help you hit whatever goals you're focused on. Want to get stronger, lose weight, get leaner, or just feel better?
Here at Parkway, we have many options to help you get there. We offer 1-on-1 training, small group training, performance tracking, nutrition, athletic conditioning, and more.  New to personal training? No problem, just ask a front desk associate about our "Jump Start" program for those who just want to see how personal training can benefit them.
Whether you're a new member or an existing member you can call anytime to schedule your Free Intro Session with one of our trainers. We are ready and waiting to help you get where you want to go!
Call us (775) 851-7171 or email pt@pacreno.com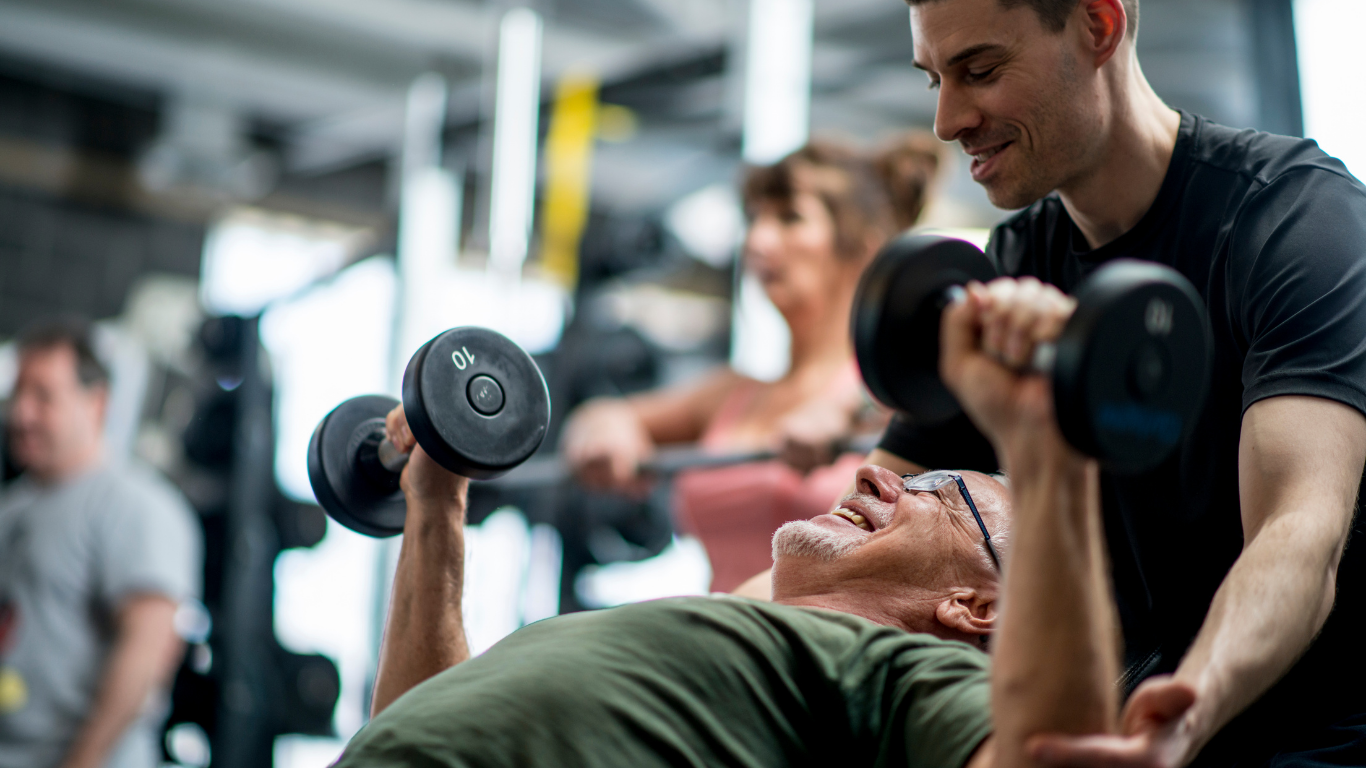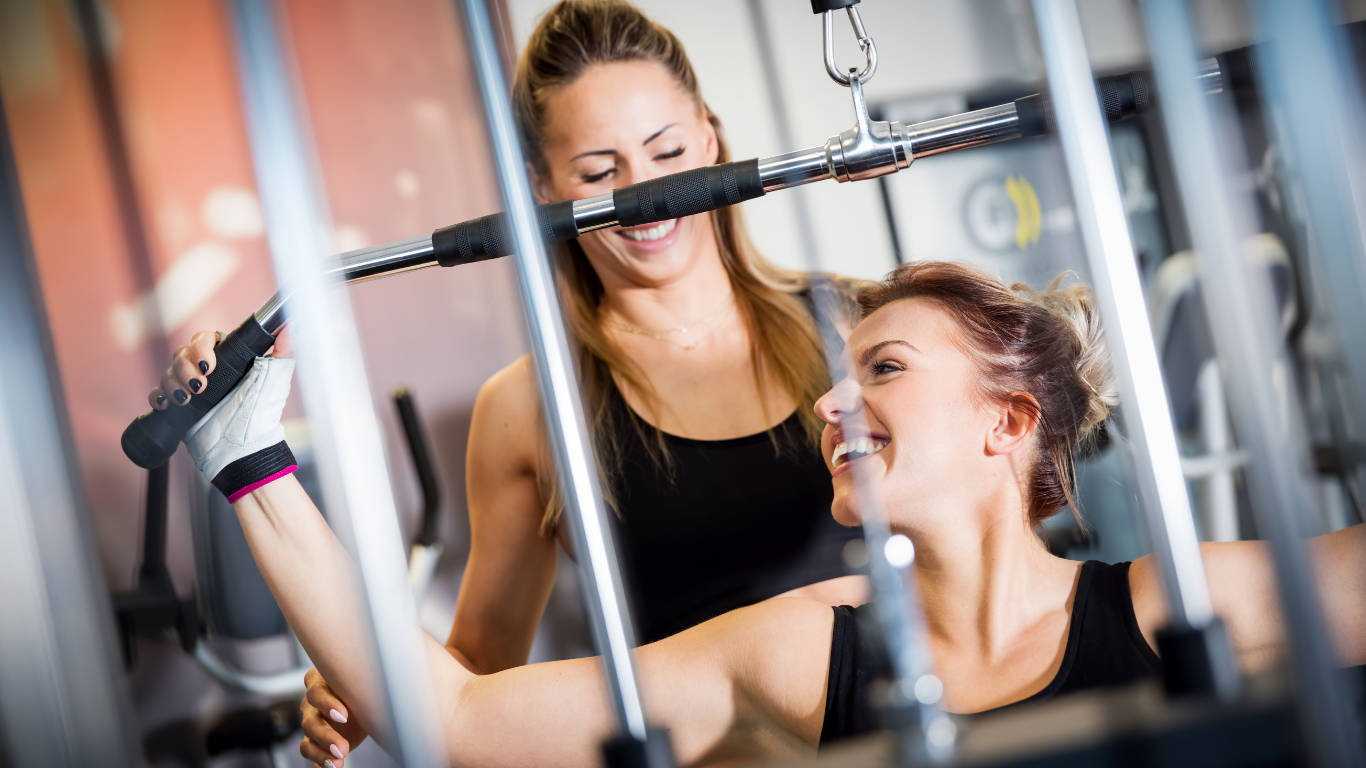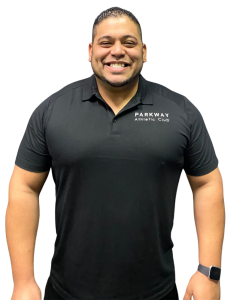 Michael Perez | Regional Training Director
My name is Michael Perez, Fitness Director of Parkway Athletic Club. I've been a trainer for over 17 years and have been working out for over 21 years.  My passion is helping empower others to develop and build positive relationships with food, fitness, and life! I come from a sports clinical background and have adapted my training style to work with any health and fitness background. I specialize in body transformation, athletic performance, and clinical rehabilitation. I have a B.S. in Exercise Science and a M.S. in Exercise Physiology. I am currently certified by the American College of Sports Medicine as a Health Fitness Specialist and a Clinical Exercise Physiologist. My goal is to empower all my clients to see that success and growth is absolutely achievable, with the right plan, modifications, and encouragement.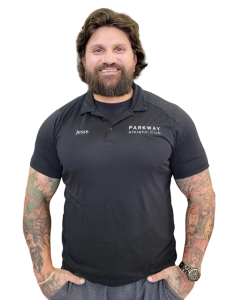 Jesse Townsend | Training Director
Jesse has been in the industry for over 15 years helping people become the best version of themselves. He specializes in strength and conditioning, weight loss transformation, body-building, youth fitness, and senior fitness. Jesse continues to work towards increasing his knowledge through continued education. Getting fit and healthy doesn't have to be frustrating; Jesse strives to take the frustration out of the equation by providing clients with an experience that will get results without wasting effort.
Raelena Valenzuela

 | Assistant Training Director
Hey there, my name is Raelena. I started my fitness journey as a way to help invigorate my mental health and confidence. Being in the gym has helped me build confidence toward being my best self mentally and physically. I have been training for multiple years and am certified through the International Sports Sciences Association as a Certified Personal Trainer and Nutrition Counselor.
My goal is to help people from all walks of life to build confidence in themselves and improve their quality of life. I believe that we are all capable of greatness but need that extra 'oomph" to get us there.
I want every person who walks through the gym doors to feel like they are champions, the first part is getting comfortable with investing in your health. Let me help you get there!
Alex Wilson | Master Trainer
When I was 15, I was overweight and needed a change. I started eating better and getting on the treadmill every day. Not because anyone told me to, I just knew I needed to. After about 6 months I started my Jiu Jitsu journey. Shortly after I got into MMA and Kali, and fell in love with combat sports. I went from 200lbs+ down to 145lbs. After a few competitions, I got up to 185lbs through strength and conditioning. I started getting more into fitness and wanted to help people like me get ready for competitions. I went out and got my NASM certification and stay on top of the current latest fitness changes so that I can pass on that knowledge to my clients and give them the best outcomes possible. I have been enjoying training my clients and helping them achieve their goals ever since. Are you ready for me to help you achieve your goals?
Teagan Hansen | Certified Personal Trainer
Hi, I'm Teagan, I'm currently working on my B.S. in Kinesiology. I started my fitness journey in sports and was a competitive endurance athlete for 10 years and worked my way to D1 athletics.  I found my passion for fitness through athletics and find enjoyment in helping people reach their fitness goals. I specialize in endurance and cardiovascular training but can help anyone reach their fitness goals. My goal with my clients is to foster productive and safe environment to best meet your needs. I want to provide accurate and helpful information in order to create an enjoyable and sustainable athletic process that will last a lifetime.
Tyler Hebert

 | Certified Personal Trainer
Hi, my name is Tyler Hebert. I am a certified personal trainer focusing on functional fitness, and weight management with resistance training. My passion for fitness started in the process of losing over 70 pounds and struggling with self-image issues. In my journey, I have dabbled in many different forms of exercise from fencing to Shotokan Karate. My passion flourished when I started to live a healthier lifestyle, in addition to incorporating gymnastic routines and resistance training. The freedom, mobility, and strength I gained also helped to skyrocket my internal and external outlook on life. I now want to pass on the knowledge I have to help others to gain peace of mind and freedom as we age. Whatever your goal may be, we can go beyond with a smile on our faces!
Kylie Dominguez

 | Certified Personal Trainer
My name is Kylie! I began my own fitness journey early on, but with an unhealthy and imbalanced approach. After years of restrictive dieting, endless cardio, and a rather thick layer of dissatisfaction I chose to make a shift. I began fueling my body, adding resistance training, and changing my mindset to wanting to feel my best. I no longer dreaded working out and eating and found joy in training, eating well, and in finding a healthy lifestyle that worked best for me. This excitement led me to become a coach, with hopes to help others cultivate joy in finding health and balance in their own lives. I have been a trainer for 3 years now and am also a certified nutrition coach. I specialize in training women, seniors, and corrective exercise. Come train with me and let's achieve some goals!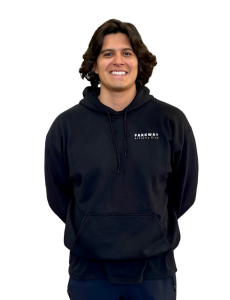 Dominik Martinez

 | Certified Personal Trainer
Hi, my name is Dom! I am a certified personal trainer specializing in strength and conditioning as well as weight loss. Being an athlete my whole life, I have always been passionate about being active, getting stronger, and pushing myself and others to reach specific goals. I fell in love with the science behind weightlifting, building muscle, burning fat, and optimal movements to get the desired results. I'm here to guide others to achieve their goals by providing accurate and scientific knowledge. Now let's get out there and blow past your health and fitness goals!
Darlene Zepeda

 | Certified Personal Trainer
Hi I'm Darlene! I am a NASM certified personal trainer, and I am so excited to help you with your goals! My love for fitness comes from my dad. He was always in the gym lifting and boxing and I have always wanted to be just like him! I put together my love for exercise and my love for helping people and decided to become a trainer. I am a bikini bodybuilding competitor and am constantly working on the best version of myself. During quarantine, I had access to a home gym where I then prepped for my very first show and I can say that I am hooked! Whether it is teaching or just training, kickboxing is one of my loves. I am always looking to perfect new tricks and kicks! I can't wait to help you reach your goals!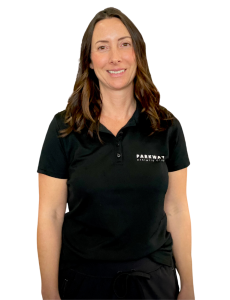 Mary Crow

 | Certified Personal Trainer
Hi, my name is Mary. I am a Certified Personal Trainer. I have an early background in gymnastics, from age 5-16 years old I trained and also competed for many of those years. Early in adulthood, I became a wife and eventually a mother of 5 children. I know through my own journey of raising kids that it's easy to lose sight of your own health and well-being goals. While always being "active" throughout my life I was never really into strength training as an adult. I felt weak and lost my sense of identity. After overcoming multiple health issues and an ACL injury I finally took an approach I never did before, putting my health first. I have found a passion for exercise and strength training. Results don't happen overnight, they are earned by hard work, and the process is progressive. All this takes commitment. Having first-hand knowledge of the journey has given me the passion to share it with others. I am excited for this chapter in my life, so come train with me, and let's reach some goals!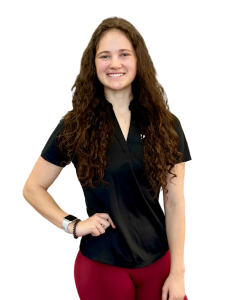 Katelyn Rovig

 | Certified Personal Trainer
Hello, my name is Katelyn. Growing up I was always involved in sports and activities. I discovered my love and passion for weightlifting and competing in bikini bodybuilding competitions. I am a nationally qualified bikini bodybuilder and I'm working toward my pro card. Working out has provided me with not only physical and mental growth but also personal growth. I believe you receive the most benefits from exercise when you challenge yourself to improve. It's important to try to stay mindful of your mental health in relation to your exercise program. Getting your body moving daily is a great way to help improve mental and physical well-being. I love being able to share my passion for working out with others as well as love seeing the growth that it provides them. My goal as your trainer is to help you find what type of exercises you enjoy in order to help you maximize your progress and achieve your wellness goals.